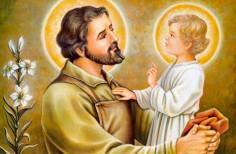 Saint Joseph
"…I invite you today, children, to live your Consecration with authenticity; live the Will of the Father, live the Kingdom of Grace to prepare yourselves for the great day of the Reign of the Divine Will."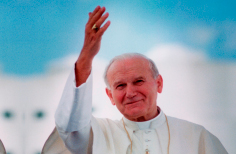 Saint John Paul II
Peace requires four essential conditions: truth, justice, love and freedom.
Saint John the Apostle
 Si, yo dejé todo y decidí ser discípulo de mi Jesús. Decidid ahora vosotros.
Saint Peter
We have left everything and we have followed you.
Saint Paul
Love never ends.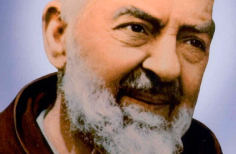 Saint Pio of Pietrelcina
You must talk to God, not only with your lips, but also with your heart.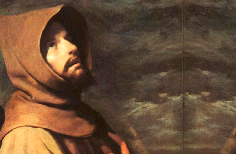 St. Francis of Assisi
Preach the Gospel at all times, and when necessary, use words.
Santa Teresa De Calcuta
Give until it hurts, and when it hurts, give even more.
Saint Martin of Porras
Compassion, my dear brother, is more preferable than cleanliness.
Saint Brother Michael of Cuenca
Why are we in this world if it is not to sanctify ourselves? May the Lord help us become great saints.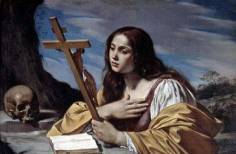 St. Mary Magdalene
"Sweet Jesus pierced my soul. Ask today that He infuse His love into your souls."
Santa Teresa de Ávila
Let nothing disturb you, let nothing frighten you, God never changes, patience achieves all that it strives for, he who has God finds he lacks nothing, God alone suffices.
Saint Rose of Lima
"Apart from the Cross there is no other ladder by which we may get to Heaven."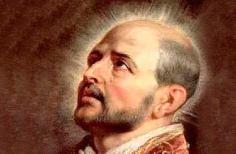 Saint Ignatius of Loyola
"Take, Lord, and receive all my liberty, my memory, my understanding and my entire will, all that I have and possess. You have given all to me to you, Lord, I return it. All is yours; do with it what you will. Give me only your love and your grace, that is enough for me."
Saint Benedict
¡Que no prefieran nada a Cristo, que se digna conducirnos a todos juntos a la vida eterna!
Saint John of the Cross
 A la tarde te examinarán en el amor; aprende a amar como Dios quiere ser amado y deja tu condición
Saint Faustina
Starting today, I shall try to achieve the greatest purity of the soul, may the rays of God's grace be reflected in all their splendor.
Saint Therese of the Child Jesus
Be small, with simple hearts, be always at the foot of the Cross, embrace it as I did, and you will be filled with the scent of your Master.